Important change to the way feeds are delivered!
Please read this if you are following my dried flower craft blog, or would like to!
After giving a weeks notice, I have got rid of the box in the right hand column titled "Subscribe to RSS feeds", which allowed visitors to register as users of this site. This is because unfortunately spammers have tried to make use of the facility. They have been unsuccessful but it made me slightly uncomfortable.
So the "register / login" button has now been removed as shown below.
For real followers there are many other ways of receiving posts. Here are a few suggestions:
Just click on the orange RSS button for a simple feed for use with Live Bookmarks, My Yahoo or a reader of your choice:
Bloglovin.com and Feedly.com are sites where you can collect together all your favourite blogs in one place: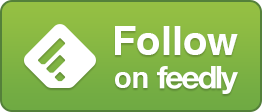 Here are the addresses of the feeds if you would prefer to do your own thing with them:
https://driedflowercraft.co.uk/comments/feed/
https://driedflowercraft.co.uk/feed/
Or receive posts direct into your email inbox via Feedburner (a google company):
If you are not sure, just leave a comment in the box below and I'll see if I can help.
Looking forward to sharing many more floral craft makes with you.
Ruth. x