Simple seasonal touches
When it's getting this close to Christmas, work is getting a bit hectic and I don't necessarily have time to take on big craft projects. But you can get a seasonal feel without expending too much effort.
Keep it simple with natural Christmas decor
As well as looking festive, they also have a subtle marmalade aroma. These are readily available online if you don't fancy making your own.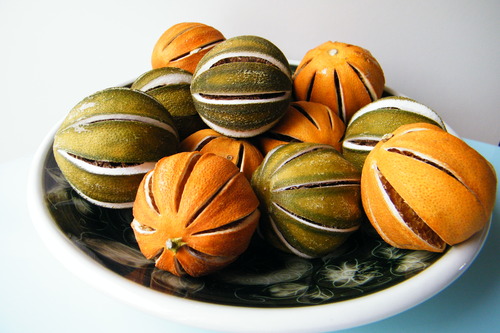 2. Use a simple natural wreath
Many wicker, rattan and willow wreaths are just as attractive unadorned. This
heart wreath
has been decorated with a single ribbon in Christmas colours.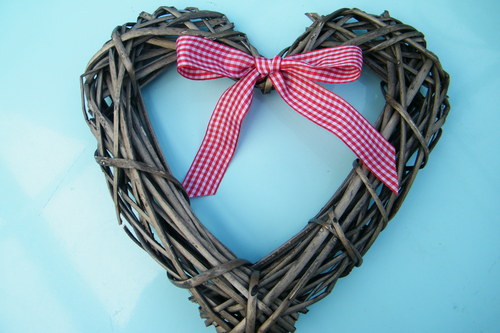 3. Use pine cones
Bring nature inside and cluster together some pine cones in bowls, on shelves or around a fireplace. Leave them natural or paint in Christmassy colours.
L-R in image below:
giant gold pine cones
;
cinnamon pine cones
;
large pine cones
in natural, white, champagne gold, silver or copper colour.

Christmas dried flower crafts – Related links
Winter rose potpourri recipe
Handmade Christmas potpourri recipe
Make a cinnamon bundle
Make a cinnamon and dried orange garland
Make a simple dried orange hanging decoration
Make a natural hanging decoration
Make a Christmas candle ring/wreath